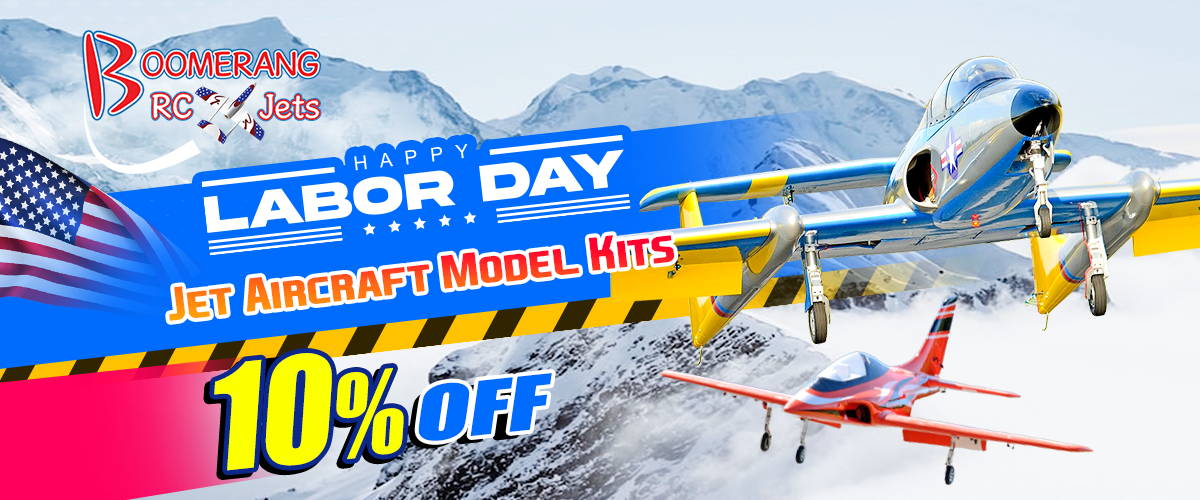 Labor Day High-Fly Savings | 10% OFF RC Jet Kits at Boomerang !
"Soar to New Heights this Labor Day with Boomerang RC Jets!
Get ready to elevate your RC jet hobby to the next level with our exclusive Labor Day offer. We're excited to announce a special 10% discount on all In Stock RC Jet Kits. Whether you're an experienced enthusiast or a beginner taking your first flight, now is your chance to grab the latest RC Jet Kits at an unbeatable price.
At Boomerang RC Jets, we specialize in providing top-quality remote-controlled jet kits designed to thrill. Our collection features a wide range of high-performance RC jet kits, suitable for all skill levels. With state-of-the-art technology and meticulous craftsmanship, our kits offer outstanding performance and endless excitement in the skies.
Seize this limited-time opportunity to own your dream RC jet kit from Boomerang. Feel the adrenaline as you take control of these sleek, powerful machines soaring through the skies with precision and speed. Whether you're a fan of aerobatics or simply love the thrill of flying, our RC Jet Kits cater to all preferences.
Don't miss out on our Labor Day Weekend Sale! The discount program will run from 1st to September 4th, 2023.
Make sure to stay tuned so you won't miss the chance to grab great deals during our Laborday weekend sale.
Skyward Soar | Independence Day RC Jet Sale