Xpert HS-6402-HV KD1 Standard...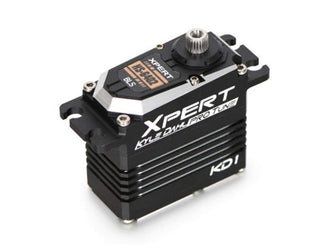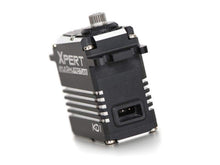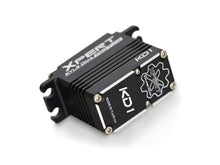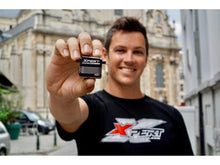 Xpert HS-6402-HV KD1 Standard Size Full Aluminum Servo
Features Developed and tuned by World Champion Helicopter Master, Kyle Dahl. Global 3D 2017 Competition Winning Servo. Ultra High Responsive cyclic algorithm software. Quick release cable that allows easy and quick installation for all helicopters. Brushless motor design provides extremely high speed, top efficiency, and low power consumption. 4096 resolution and SIC...
Features
Developed and tuned by World Champion Helicopter Master, Kyle Dahl.
Global 3D 2017 Competition Winning Servo.
Ultra High Responsive cyclic algorithm software.
Quick release cable that allows easy and quick installation for all helicopters.
Brushless motor design provides extremely high speed, top efficiency, and low power consumption.
4096 resolution and SIC (Single Integrated Circuit) for the highest performance and durability.
All Aluminum case for the best thermal dissipation and durability.
Strong Metal Gear
Glitch-free
Sophisticated error correction
High-Speed, High-precision 12-bit AD converter and CPU calculation
Fail safe
Over current protection
Over temperature protection
Start sonorant
Operating frequency up to 400Hz
Specifications
| | |
| --- | --- |
| Type | Standard |
| Product Name | HS-6402-HV KD1 Standard Size Full Aluminum Servo |
| Part Name | HS-6402-HV |
| Power Supply | 6.0V~8.4V |
| Speed (sec/ 60°) | @6.0V: .086 sec/60° @7.4V: .07 sec/60° @8.4V: .062 sec/60° |
| Torque (oz/in) | @6.0V: 296.45 oz-in) @7.4V: 366.85 oz-in @8.4V: 416.40 oz-in |
| Torque (kg/cm) | @6.0V: 21.43 kg-cm @7.4V: 26.43 kg-cm @8.4V: 30.00 kg-cm |
| Dimensions | 40x37.80x20 mm |
| Weight | 72g |
| Range | up to 400Hz |
| Center Position | 1520us |
| Applications | Helicopter Cyclic |
| Gear Set P/N | XGS7232S |